So your air conditioner has broken down and you need a technician to repair it.  How do you know that the technician is not scamming you?  It can be difficult to determine since you don't speak air conditioner language.  There are a few scams out there that are commonly used that you can pick up on if your technician says any of the following phrases:
 More Refrigerant:  If your technician tells you that "all you need is more refrigerant", you should be aware that if your unit needs more refrigerant, there is the possibility that your unit may have a leak.  The reason your technician would just tell you that you only need more of it, is so that you will keep calling him back for more and more refrigerant and keep charging you each time with each service call etc. In reality if there is a leak that could be fixed the first time, it would avoid additional service calls and additional money out of your pocket.
Free Tune-Up:  Some companies will tell you that they offer free tuneups, but this is something to be leery of as well.  Once the technician starts tuning up the unit, they will find something mysteriously wrong.  This is a scare tactic to pressure you into costly repairs.
Full Payment:  Technicians don't usually ask for full payment up front.  There is a difference in asking for a small deposit versus full payment
No Contract:  A technician who doesn't want to do a contract is a no no.  Contracts benefits and protect you when service is needed.  A contract will give you all the information you need to ensure what is being done, when it will be done, how long it will take to complete, and what materials were used and charged.
Constant Parts Needed:  Sure a technician may find additional parts to replace, but if they are constantly finding more and more parts that need replacing, this should be a red flag.  Ask questions about the parts: what, where, why?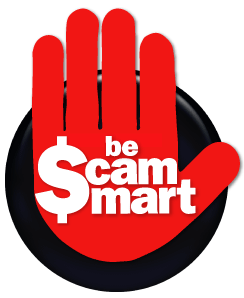 Tips:
Look out for the above scams when you have hired a technician.
Stop any repairs if you notice your technician may be scamming you.
Ask questions when you first talk to the company.
Check out their reviews and testimonials.
Look for their BBB rating and complaints if any.
Make sure they are licensed and insured.
It is best to know what to look out and what tips to use for when hiring your technician.  It will save you money and the hassles.