We Love Our Customers and Your Referrals!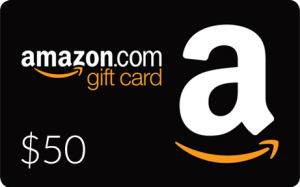 As a way to show our love, we're giving away a $50 Amazon Gift Card for every four referrals you send our way. It's pretty simple. If you know someone who's looking for a more reliable HVAC sales, service and installation company, tell them about us and we'll give them a 10% discount on their first service. We'll keep track of everyone you send our way and once you reach four referrals, we'll send a $50 Amazon Gift Card to your door.
How To Refer:
Get a stack of referral cards. Stop by our office or call us and ask us to drop off some referral cards. Each card has a place to write your name and includes the 10% offer right on the front. Give out as many as you can and call us for more when you run out.
Send the link below to a friend via email or social media and we'll track who claims the offer.
There's no limit to how many people you can refer or how many $50 Amazon Gift Cards you can receive. We appreciate your business and your referrals. Without you, we wouldn't be where we are today.