How to get the most of your heating and cooling system…
Change filters regularly: Changing your filters on a regular basis (once a month) will help prolong the life of your heating and cooling system. Clogged or dirty filters put a strain on you system and will cause your system to not work as efficiently. Also make sure you keep you return registers and vents clear of dust, debris and furniture.
Service your system: Have a professional inspect your system during the warmer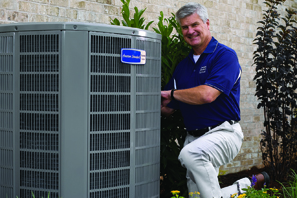 months so you will be ready for winter weather. Having a professional inspection not only can prolong the life of your system but saves you money on your energy bills. It is estimated that up to 75 percent of service calls for no-heat are related to a lack of maintenance.
Energy Saving Tips: Considering changing your thermostat to a programable one. Programmable thermostats are relatively inexpensive, easy to use and easily installed by your HVAC expert. Programmable thermostats help conserve energy and saves you money on your utility bills. Also open your curtains during the cold winter months to allow the sunlight to help warm you home. Close them at night to help retain heat.
Radiator and baseboard heater tips: Install heat-resistant radiator reflectors behind the radiators in your home. Keep radiators and baseboard heaters clean and clear from dust or other items such as clothing and furniture.
Keep your family safe: Regular maintenance from a skilled professional can revel safety issues such as carbon monoxide leaks. Theses leaks are often hard to detect as the gas emitted from your heating system is colorless and odorless. Carbon monoxide can lead to headaches, dizziness, nausea, and even death.
Putting some of these tips into practice will not only prolong the life of your heating system, but will keep you and your family warm and safe these last days of winter.