Save Energy & Money!
Receive a $90* rebate for a Heat Pump Tune-Up and save year round.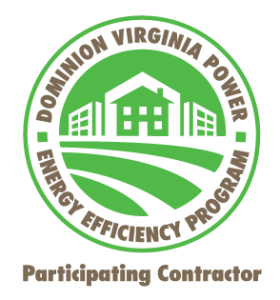 Dominion Virginia Power's Heat Pump Tune-Up program provides a $90* rebate to qualifying customers  for maintenance tune-ups of existing heat pumps. That's right, Dominion will pay you to have your heat pump serviced and to save energy in your home. Included in your next service visit, our technicians will complete the nine-point inspection and perform any needed repairs in order to qualify for the rebate.
Give us a call to learn more about the program and see if you qualify. Many residential customers qualify for the rebate and you can rest assured that you'll prolong the life of your unit and save money on your monthly energy bill as a result of the service we'll perform. How can you go wrong?
To view the rebate form click here. Our technicians will bring it with them when they come, so there is no need to print it out. Have you had your heat pump serviced in the last 30 days? Give us a call and we'll complete the rebate form for you if you qualify.
Ready to Save $90* on Your Next Heat Pump Service?
Click below to request an appointment and we'll complete the nine-point inspection, perform any service needed to qualify and leave the completed rebate for with you so you can claim your $90*.
To learn more about this program and others provided by Dominion, click here to download the Dominion Energy Efficiency Program brochure.
*Certain conditions apply. Offer subject to Terms and Conditions, as well as program guidelines. Call us for details.